Our Patients Are Greeted With Shantale's Smile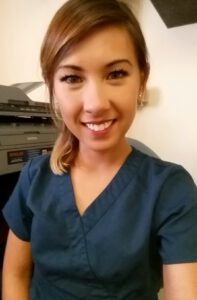 Shantale is the first to greet you as you arrive for your visit with Dr. Dohoney. She will provide you with the necessary paperwork and answer many of the general chiropractic related questions you may have.
New Patient Chiropractic Treatment Forms
Nashua Chiropractor, Dr. Stephen Dohoney is now accepting new patients for chiropractic care in Nashua. Call 603.886.4500 to schedule an appointment today.
To help us understand how we can best treat you and to save you time on your first visit, please print and complete the following intake forms:
New Chiropractic Patient Information Form
Informed Consent for Chiropractic Care Form
Authorization and Assignment Form